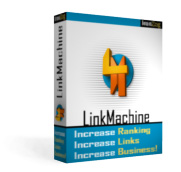 yes!
i got this machine/software last night..(killing time with googling :P )

this is a great Reciprocal link exchange management software that makes it easy to find and contact quality link partners, generate custom link pages that match your site, and keep track of reciprocal links.
i got this screenshot to for the review...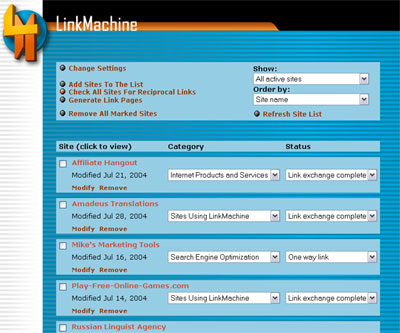 LinkMachine automatically updates your link pages the instant they're changed - no uploading required. Link exchanges increase a site's targeted traffic, search engine ranking, and sales.
let's exchanges the world!





waterghost,